Soon Huat – a name that's not only well-known for their Singapore-Malaysia style Bak Kut Teh, but also for their social causes. As a social enterprise, Soon Huat employs marginalised people with a second chance at life to help ease them back into society. Jabez also hopes to promote entrepreneurship through his business. Now, as an extension to the purpose, their second outlet relocation at Woodlands comes with a brand new partnership and a whole new dish – Ah Boy Chicken Pot (Ah Boy 鸡公煲).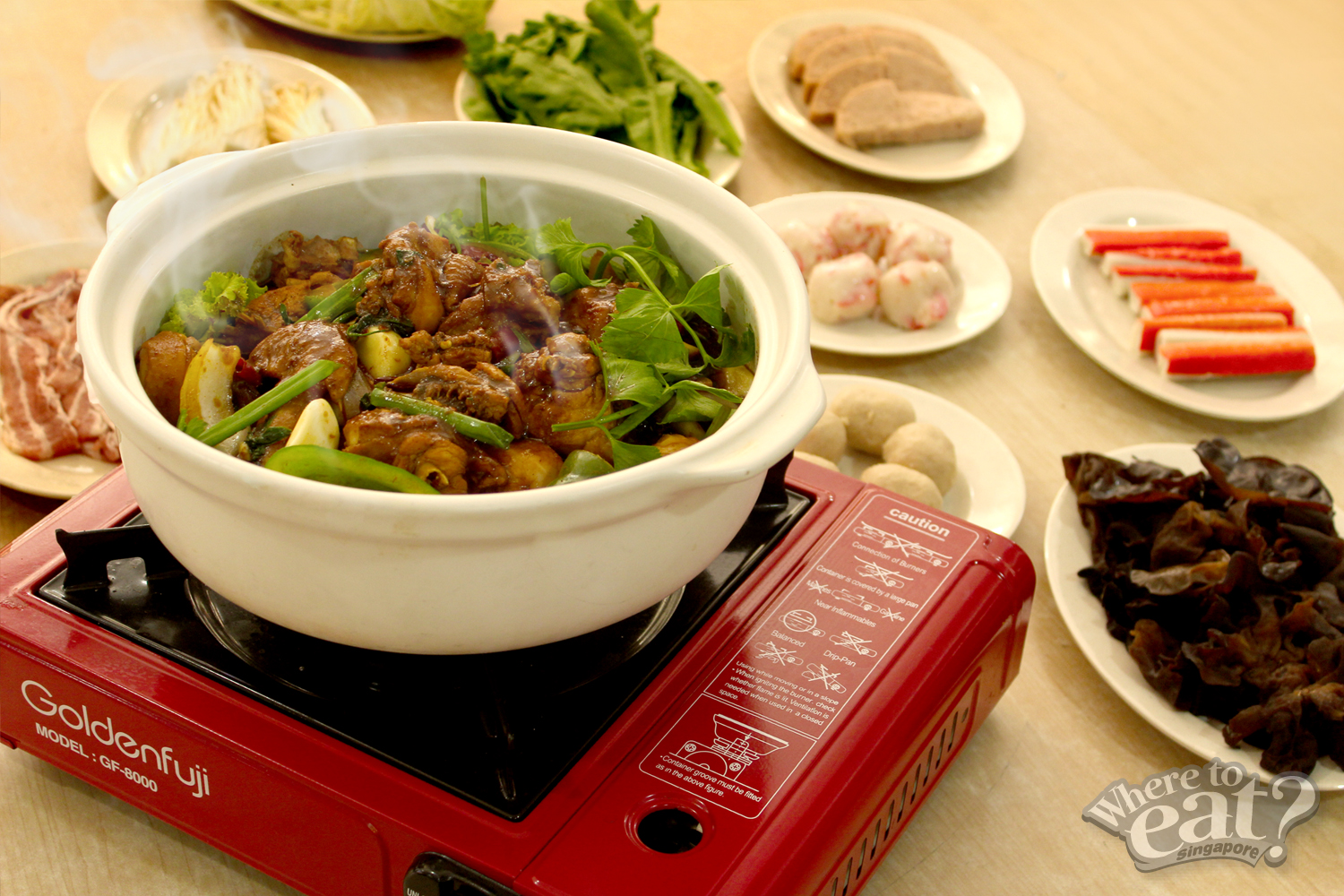 Originally from China, Chicken Pot (鸡公煲) is a dish that resembles steamboat, but in a drier form. The boss of Soon Huat, Jabez, paired up with "Ah Boy" and added a twist to this specialty. This partnered reinvention resulted in a secret flavorsome sauce when mixed with herbal soup is slightly spicy and a little heavy on the taste buds. While it might be so, but as you cook and eat at the same time, the soup and sauce is slowly reduced into an even richer gravy and you might have the urge of ordering rice at this point. You can then choose to add in more herbal soup and order a variety of side dishes for steamboat. The pot comes in half-chicken (suitable for 3-4 pax) and whole-chicken (suitable for 4-5 pax), both sizable by itself, even without orders of additional side dishes, is quintessentially perfect for sharing with a group of family and friends.
The Pork Ball (贡丸) might remind you of the familiar Fuzhou fishball. A bite into it and you're in for a little surprise – the meat in the meatball oozes a significant amount of juicy sauce in between your teeth. Carnivores or not, you'll love it and we recommend you to have it.

Despite its awkward location, a significant crowd can be seen during office lunch and dinner hours, and believably on weekends as well.
There's nothing better than sitting down and eating heartily among laughter and company. But what's even nicer is knowing you can eat good, and do good. Regardless of its social causes or the food itself, we say a little heart goes a long way. More than just Bak Kut Teh and Chicken Pot, it's the heart and purpose behind the food that counts.
Soon Huat Bak Kut Teh 順發肉骨茶
Address:
11 Woodlands Close #01-46
S737853
67430012
www.facebook.com/soonhuatbakkutteh